About Us
"If you care enough to give the very best, we are here to fulfill!"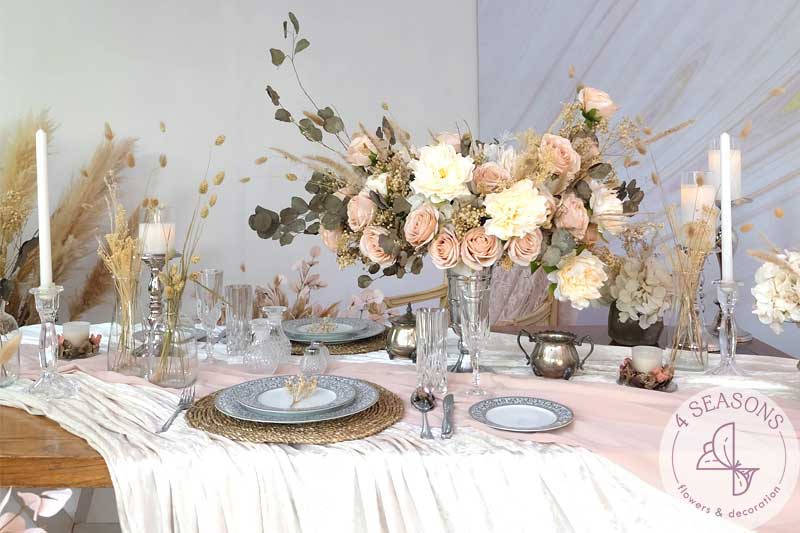 Creating special moments with great services and ideas
4Seasons Decoration starts its business as a florist in 1999 and spreads its wings to the field of event decoration. As a decorator, we always try to create a special atmosphere that will be unforgettable for the clients on their special day. We hope that this will enlighten the hearts of many people with the beauty of that decoration masterpiece. Moreover, we are experienced in decorating international and traditional weddings, both outdoor and indoor events.
Our vision is to become a professional decorator with international standard for weddings and other events at a competitive price.
Our Services
"If you care enough to give the very best, we are here to fulfill!"
Portfolio
"If you care enough to give the very best, we are here to fulfill!"
All
Wedding
Intimate
Blessing
Destination Wedding
Sangjit
Engagement
Testimonials
"If you care enough to give the very best, we are here to fulfill!"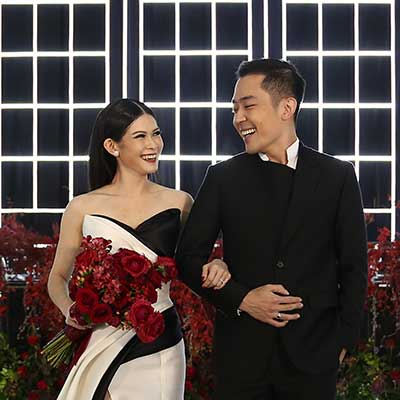 Jarvis & Lenny
The Westin Kuningan
Thank you so much sudah fulfill ambisi kita. I luv you guys so much... Special thanks to Ci Elys, Athalia and Thea the designer for fulfilling our dreams. See you guys soon...

Ibu Elysia.. terima kasih banyak Bu untuk dekornya. Bener2 ga nyesel pilih 4Seasons sebagai dekor kita. Makasih makasih makasih sudah buat acara pernikahanku dan Rangga jadi indah sekaliiii... kita sekarang masih ga bisa move on dari dekornya. Kita semua sekeluarga besar puas banget sama hasilnya, Rangga bilang Rangga lihat Bu Elysia turun tangan sendiri ngerangkai bunga. Sungguh diatas ekspektasi aku Bu, cantik bangeeet dekornya insyaAllah diinget seumur hidup. Aku happy banget sama nikahanku kemarin mostly karena dekornya Bu.. thank u so much ya Bu! Will definitely recommend 4S to my friends. Sukses selalu ya Ibu!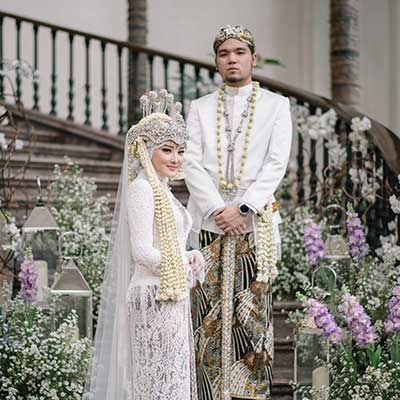 Rangga & Putri
Sampoerna Strategic Square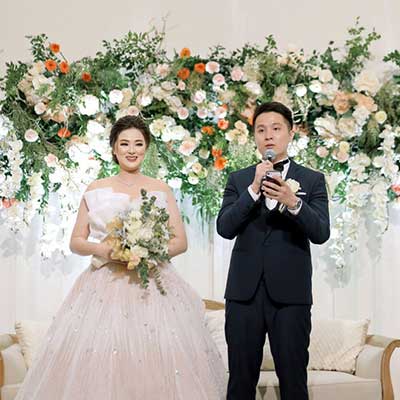 Ardian & Cindy
JW Marriott Ballroom
Ci Elys Thank you so much ya buat decor nya! Suka bangetttt bangett bangetttt bagus bgt, pada blg decornya bagus simple elegant!! 💕💕💕 gazebo nya juga super cantik. Thank youuuu!!!! 4s decor and team. Seneng banget ci!! Thank yo so much!!! Nanti aku post ya fotonya. Ak recommend juga ke family and friends.

Ci Elyss… terima kasih banyak yaa dekornya cii.. bagus bangett banget banget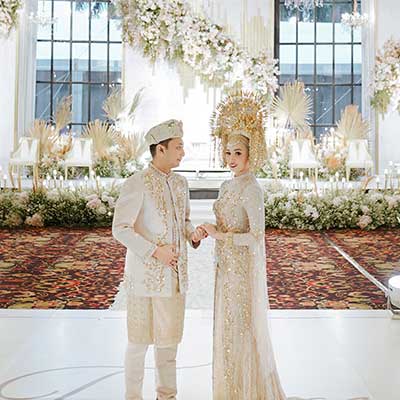 Trevie & Mutia
Sampoerna Strategic Square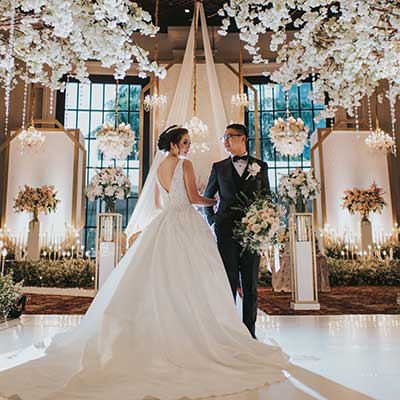 Mario & Jessica
Sampoerna Strategic Square
THANK YOU WITH LOVE big thank you buat 4season. Semua berjalan sesuai dengan design dan rencana. Ide-idenya sangat membantu membuat dekorasi menjadi lebih ciamik. FYI, aku cuma satu kli diskusi sama cicinya dan semuanya WELL DONE dengan sangat rapi. Super duper suka sama hasil dan service ke kami :) gak salah dan gak menyesal menggunakan 4season. Sukses selalu cici Elys :)

Perfect Wedding Decoration! Terima kasih untuk 4s decoration team karena telah sangat membantu saya dan pasangan untuk mendapatkan wedding decor seperti yg diharapkan (white & clear) :) lebih bagus lagi, semua tamu memuji dekor nya karena pernikahan tradisional dengan dekor internasional sangat jarang dan 4s decoration dapat mewujudkan dengan sangat indah dan mewah. Personally, thank you untuk ka Athalia dan ci Elys karena sangat sabar menghadapi kemauan ku dan mama ku.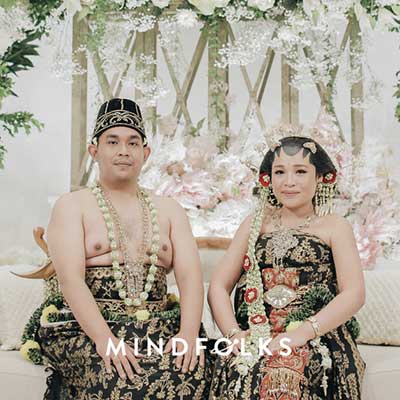 Asita & Andri
Ritz-Carlton Pacific Place Ballrooms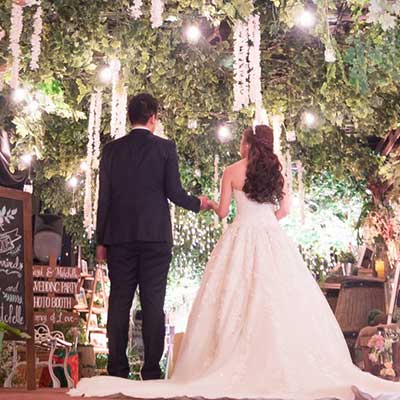 Sigit & Mitchelle
Palm Ballroom
Beyond Our Expectation! My husband and I got married last Dec 2015. We wanted a rustic-themed wedding, which is quite rare for an indoor wedding. Elysia from 4season was very detailed and patient with us, she made sure that she understood what we want. On our wedding day, we were blown away by their work. They went beyond our expectation and we couldn't be happier with the result. A lot of our family and friends complimented the decoration. Thank you 4Seasons for making our dream wedding come true!

Tha makasih bgtt bgtt. Kmrn semua org blg dekornya MAHAL BGT RASANYA..wkwkwk.. Ktnya elite bgt. Aku sng bgt. Ridgingnya mantep. Terima kasih 4season decor. You are the best. Bener-bener masih ga sangka di sulap jadi bagus bgt dan sesuai dg napa yg aku inginkan. Cantikkk bgtttt. Kalian luar biasa. Aku ttp mau tmnan sm kalian ya. Nanti aku kirim foto2 bagus ya dr vendor ku.

Andre & Vinsensia
Sampoerna Strategic Square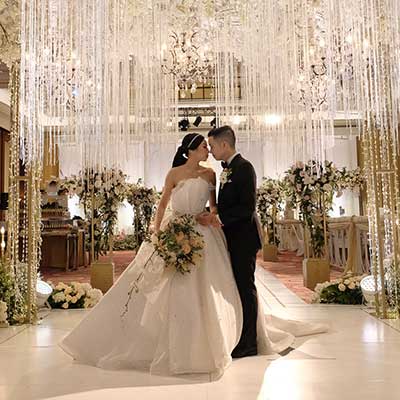 Brandon & Angeline
JW Marriott Ballroom
4Seasons Decoration On Our Wedding Day, Big thank you untuk ci Atha dan tim 4Seasons Decoration untuk bantuannya di wedding kami. Dari pihak kami serta keluarga sangat puas dengan hasil dekor yang sangat bagus, tidak ada complain sama sekali. Kami juga ingin mengucapkan special thank you kepada ci Atha yang sangat responsif, sabar, pengertian dan cepat tanggap untuk setiap permintaan kami. Ci Atha bekerja dengan sangat baik, great job ci! We will recommend 4Seasons Decoration to our friends and families for sure.

[Kak Rani, kakak dr Canti] Terima kasih juga sudah bantu sampai acara selesai. Saya juga happy bisa kenal dengan kalian. Sehat2 ya.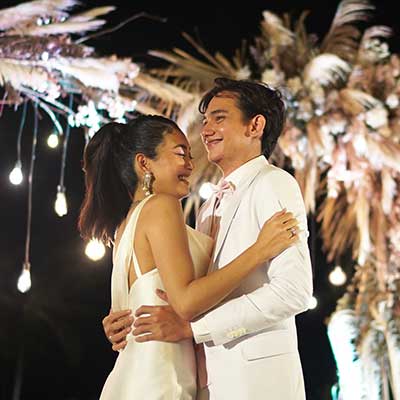 Adipati & Canti
Sheraton Belitung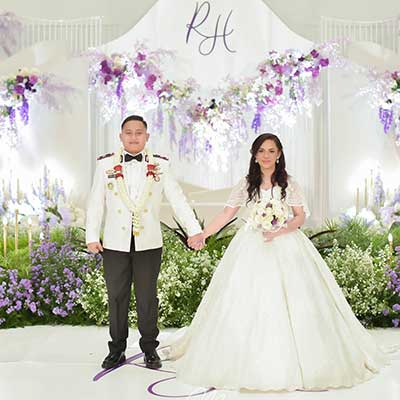 Raisa & Hotma
The Sultan Hotel - Golden Ballroom
Selamat pagi mba Elys, kabar baikk, kami juga ucapkan terimakasih banyak yah untuk 4seasons decoration dan tim yang sudah ambil bagian dala perjalanan cinta kami hehe, semoga makin sukses kedepannya buat 4seasons decoration, amin amin amin.

[Bpk. Widi, ayahanda Quita] Mbak Elys… tks banyak atas dekorasi yg menghidupkan suasana. Ini highlight foto2 dg dekorasi yg luar biasa.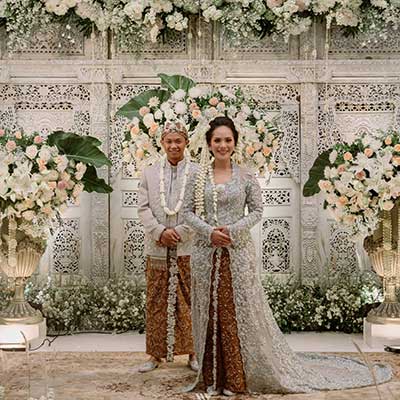 Quita & Giovanni
Mercure BSD Ballroom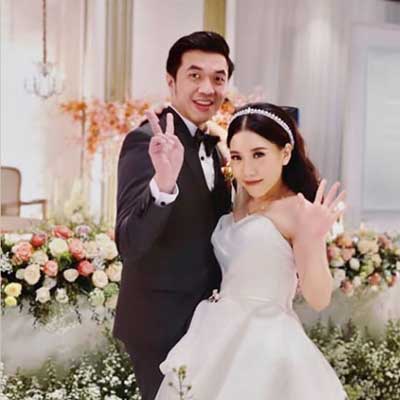 Laura & Nicholas
Holiday Inn Gajah Mada
Ci Elys. Thankyou so much buat dekornya dan bantuanny selama ini. Thankyou bgt udah dgerin kegalauan aku. Bagus banget banget banget cii. Suka banget ciii. Bener2 bagus banget aku ga ngerti lg. Melebihi ekspektasi aku. Thankyou udah mewujudkann keinginan aku ya. Gbu alwayss yaa and stay safe tooo 🥰🥰

Ci Elys, dekornya kemarin bagus banget. Kita seneng bgt liatny. Makasih ya ci.

[Ibu Neli, ibunda Vara] Oh iya.. trmksh atas bantuannya utk decor bu Elysia..alhamdulillah kita senang dan puas.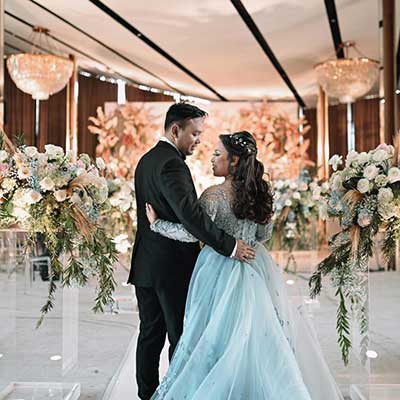 Aryo & Vara
Chakra BSD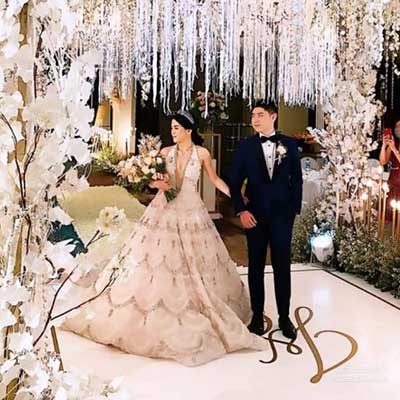 Joshua & Nadia
JHL Solitaire - Sky Ballroom
Halo cii Elys.. dekornya bener2 bagus bgt diatas ekspektasi aku bgt. Literally dekor cici bagus bgt, bener bener ga nyangka bgt loh. Pas masuk bener2 kaget aku bagus bgt. Bener2 makasi bgt ya ke kalian semua 🙏🏻

Mbaa Atha thank you yaa udah bantuinn. Gallery foto dan wedding gate kita suka bangett. We are happy, semoga bisa semakin lebih baik dan semakin sukses yaaa!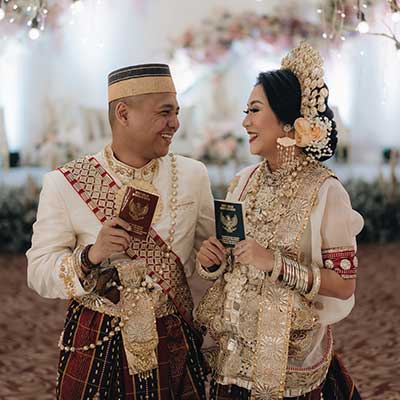 Jaka & Almira
Pondok Indah Golf
Social Media For Updates
Join our 6000+ subscribers and get access to the latest announcements and much more!
Contact Us
Please contact us for further information and reservation.
Kebon Jeruk Permai C15
Jl. Kebon Jeruk Raya No. 10
Jakarta 11530, Indonesia
4seasons.decoration@gmail.com
(021) 530 8841
0812 1365 7301
0877 7770 3343